Hey there LWS fans, I have a new comic strip for you today called "Astute Observer." Stacy notices while eating with Ryan that her soup spoon has mushrooms on it. And not just mushrooms, but other stuff too. Like tomatoes, flowers and even, YES- an ARTICHOKE! Haha.
Seriously, it's the little things like this that remind you of how special someone can be. If you hadn't guessed it already, this was "word for word," taken exactly as is, unaltered text. Straight from the real Stacy herself while looking at a spoon. Yes, even the dramatic pause while closely observing the soon to be confirmed, artichoke. My my…For reference here is the spoon in which I speak of.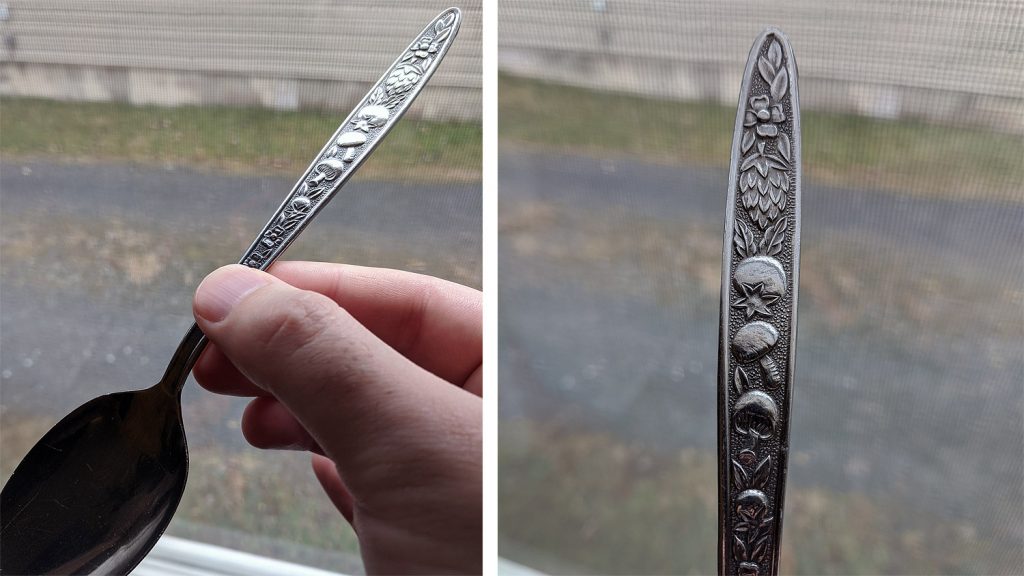 Anyways, if you liked Artichoke– I mean, Astute Observer, then go check out my other comics. It's soon X-mas, so you can see some Christmas themed ones too. Later tators!