Honey, I'm Home! – LWS Comics #227
Honey, I'm Home! Stacy bellows as the door creaks open eerily. It is pitch black. A creepy hissing sound is heard emerging from the darkness. "Ryan, are you there?" Stacy enters warily. She notices a strange smell that is like a mix of stale cheese fries and old onions…The hissing sound grows louder. "What is going on here?" Stacy turns on the lights, and a dark figure with hair standing on end let's out a large hiss! Haha. Yes, if you were wondering, that is Ryan in comic form, hissing at the sudden flash of bright lights. "Who is this intruder," he thinks? Ah my– Time can do so much, it seems. Isolation is indeed, difficult for some. To all you out there who have to self isolate, stay strong, and stay connected.
So that's it for this weeks LWS comic strip. If you liked it, you should check out my PATREON, where you'll get access to FULL COLOR pages and weeks worth of advanced comics. Stay ahead of everyone else– sign up for my Patreon and receive comics ahead of social media! And as always, if you liked Honey, I'm Home, then please share it with your friends and family. 🙂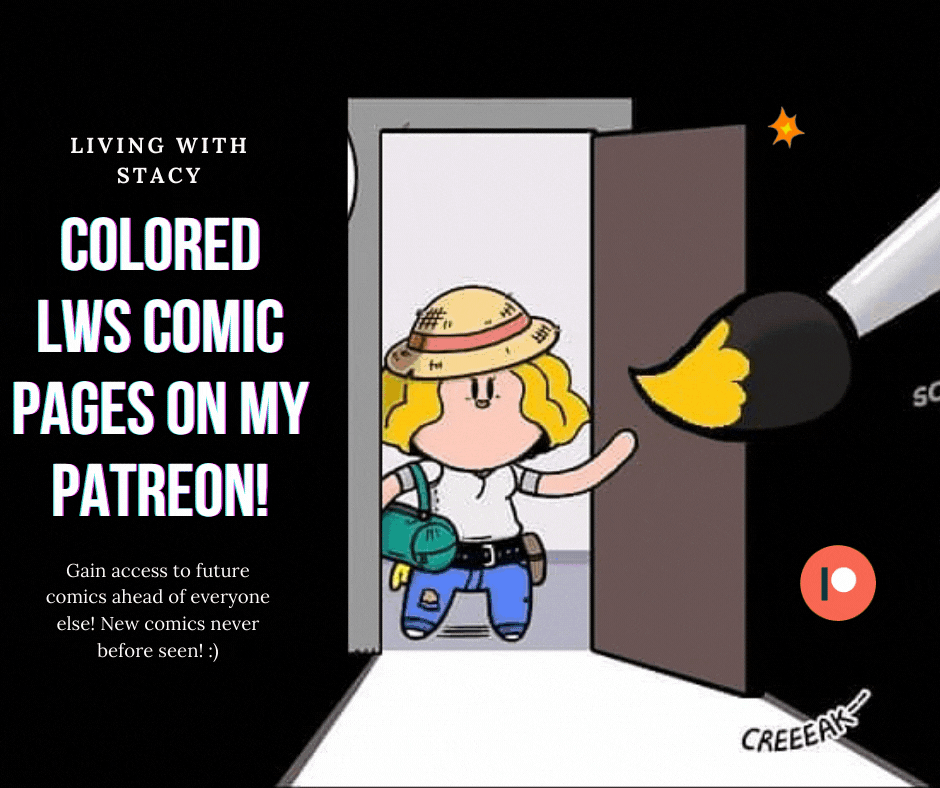 Tags: alone, Comics, cute, isolation, Living With Stacy, love, LWS, slice of life
Trackback from your site.