Indirect Kiss – LWS Comic #175
Hey there LWS fans, we have another great comic strip for you today called "Indirect Kiss." Ryan gives Stacy an indirect kiss in the bathroom. The only thing is, it's not really an indirect kiss. It's an indirect, INDIRECT, kiss. Or, that's at least how he explains it. This one really cracks me up. 🙂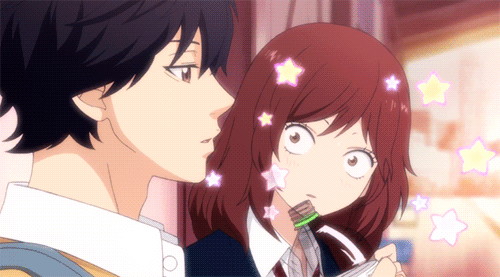 As you may have noticed this is not a QUICKLETS comic. yes, we're back to the numbered comics. That doesn't mean there won't be any more QUICKLETS comics, or that the current pandemic is soon over (although I really hope it is). It just means that I'm running out of covid/self isolation jokes, ready to continue working with other themes and situational gags. 😉
In any case, you can expect more LWS QUICKLETS in the future at some point. Well that's it for this week's comic strip. If you liked Indirect Kiss then you'll like my other comics. Feel free to check them all out.
Tags: bathroom, comedy, Comics, cute, Living With Stacy, LWS, slice of life
Trackback from your site.