Precious – LWS COMIC #226
My precious…. Oh oh– some one has let out their inner Gollum. 😮 Today's comic is aptly entitled, "Precious."  Ryan passes by a mirror in a daze. A voice calls out to him– and GASP! it is a shadow version of himself! The shadow goats Ryan into feeling abandoned– He argues back but the shadow has a trick up it's sleeve. He found a new precious-zis…one that will stay with them, forever! Haha. Yes it is a mop with googly eyes on it– but also, she baked cookies! Ryan in a hypnotized and hungered state, zombies towards the fantasy– his new "precious" awaits…
Ah my– being alone can be rough. I do not envy long distance relationships. Nothing against them either, but it takes a strong will to be alone. I dare say, it's a valuable skill!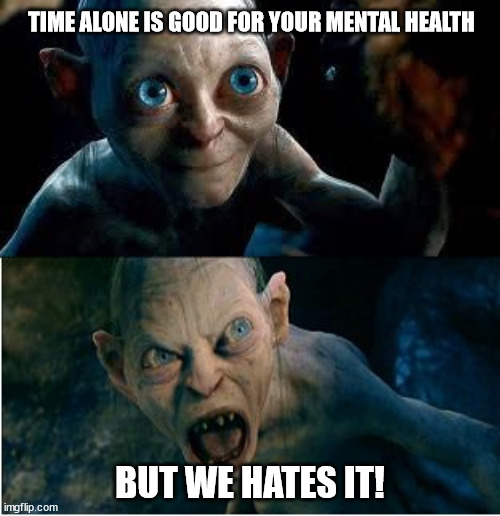 So that's it for this week's LWS comic. If you liked it, then check out my other strips. Or bid on one of my ad spaces over on COMICAD NETWORK. Better yet– Head on over to my PATREON and check out my full color pages. Not only do you get full colored pages of all my newest comics, you'll also get re-colors of my older strips. Also, for a higher tier, stay ahead of the pack by seeing 1 week's comic in advance (1 comic ahead of what's on my website)! Neat! So if you're a LWS fan, please support me, it goes a long way! 🙂
Tags: alone, comedy, Comics, isolation, Living With Stacy, LWS, precious, slice of life
Trackback from your site.