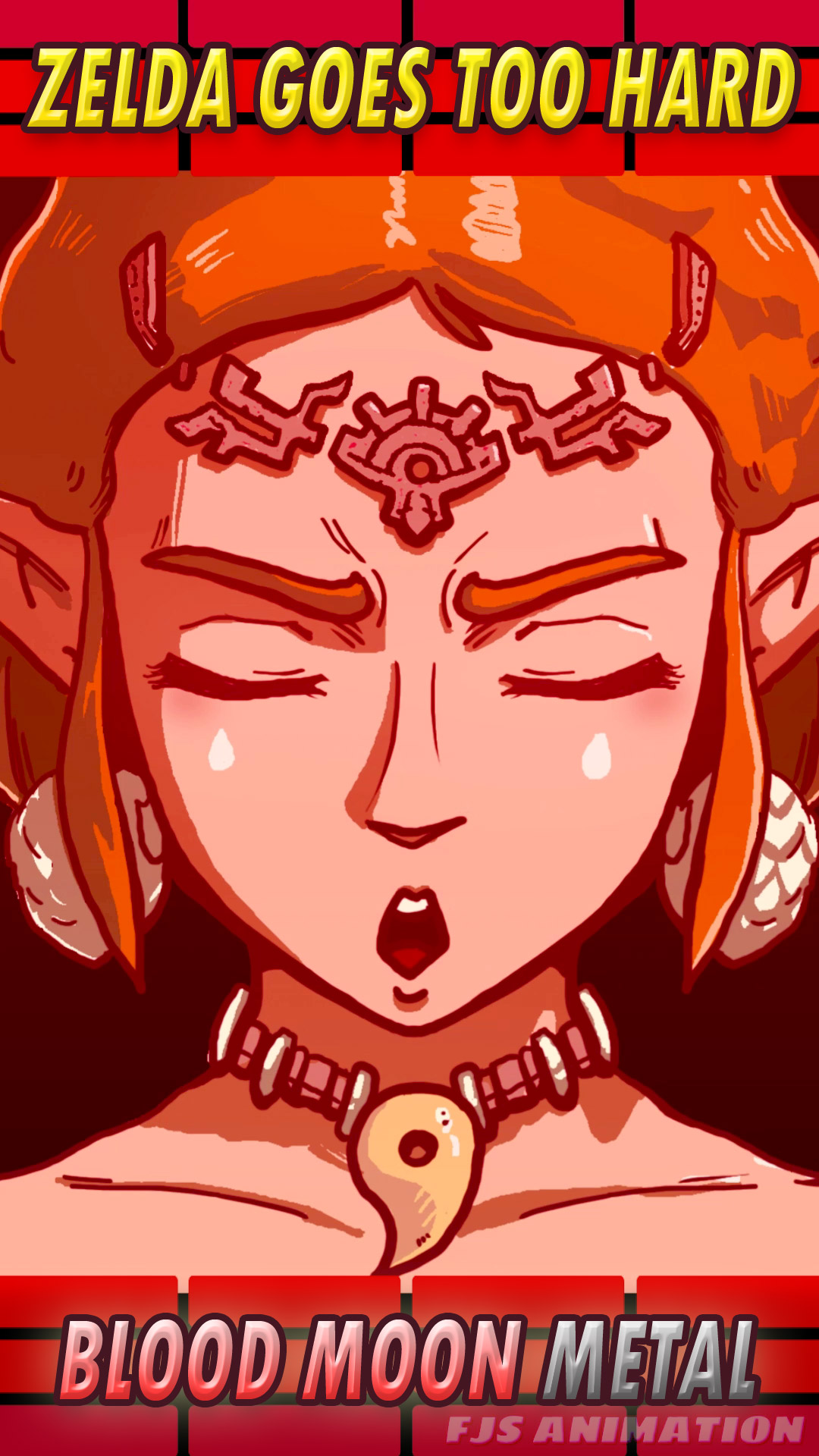 The Legend of Zelda franchise has always been known for its epic quests, magical music, and iconic characters. But what if we told you that Zelda could go even harder? Prepare yourself for a lol fest with Zelda Goes Too Hard [Blood Moon Metal], an animated parody that takes the intensity of the Blood Moon scene from The Legend of Zelda: Tears of the Kingdom and cranks it up to a whole new level of hilarity.
The Blood Moon scene in The Legend of Zelda series is known for its eerie atmosphere and sense of impending danger. As the Blood Moon ominously rises, the video treats us to a face-melting metal soundtrack that gets progressively heavier and more intense. It's like Ganon himself joined a metal band and cranked up the amps to eleven. Haha, but then the goddess incarnate herself, Zelda, unleashes an epic "OOOH YEAAAH" moment, perfectly synced with the ear-shattering intro theme from the game Doom Eternal. Get ready for a side-splitting, headbanging experience as you witness the melding of two worlds—the heroic Princess Zelda and the face-melting sounds of metal.
Zelda Goes Too Hard [Blood Moon Metal] is a celebration of the absurd and the unexpected. This parody is a testament to the boundless imagination and creativity of fans who infuse their favourite franchises with a dose of hilarity and unapologetic absurdity.
With its uproarious fusion of the Blood Moon scene and the electrifying energy of metal music, this video takes the world of Zelda to comedic heights. So grab your virtual sword, slip on your air guitar. It's time to rock, roll, and laugh your way through the fantastical realm of Hyrule!