Hey there LWS fans, and welcome to another new Living With Stacy Quicklets called "Boredom Be Like–." In today's comic Ryan finds himself pining for pre-pandemic activities, like going to the movies. One I can relate to, and not just the movies either, but regular life in general (one where we don't disinfect all our groceries). Stacy suggests doing some outdoor chores, which Ryan interrupts with a distracting yawn. "Better go have a nap." Well played Ryan, well played. 😉
Speaking of "normal life", what the hell is going on with the world? I draw and write up a comic about boredom, but let's be honest, the world is not boring lately. It's downright maddening. Let's hope that in the coming weeks, everyone can sort this out, cops and the public (and the government) included.
I stand beside all of you. To all my fans, stay safe and healthy.
If any of you are roaming my site, feel free to check out my other self-isolation themed comics like Visiting Family Be Like. I plan on doing them until the pandemic is officially over (soon I hope).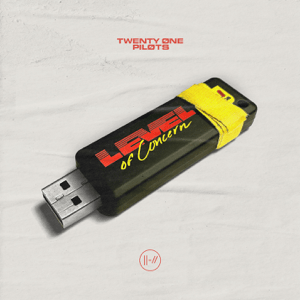 LEVEL OF CONCERN CODES:
Hey, for anyone playing the Twenty One Pilots online scavenger hunt, here are all the codes found so far:
1. LOC-491-555-09JKL
2. LOC-896-159-07TLO
3. LOC-333-998-62JK!
4. LOC-914-639-00WR7
5. LOC-099-564-17GWX
6. LOC-888-481-90TO?
7. LOC-674-133-11JCS
8. LOC-369-197-33J!!
9. LOC-245-511-90VXZ
10. LOC-415-186-04LQL
11. LOC-913-883-74ZNB
12. LOC-854-819-52?BI
13. LOC-TW1-HYP-31!?R
14. LOC-118-397-90VPI
15. LOC-482-156-33!SU

16. LOC-522-325-61JAD

17. LOC-960-335-49CSY

18. LOC-363-905-64NLA

19. LOC-907-696-51SCP

20. Well done. the hive mind is very powerful. unfortunately, the last puzzle is the hardest. and leads to something special. you might want to keep the final code to yourself. please come back on 6.15.2020 at 12pm est and begin the final journey. thank you for your participation. good luck. (BRAILLE).

More codes will be added as they are discovered. 🙂