Working From Home With Cats – LWS Comics #238
Working From Home With Cats! Working from home is usually a cinch…that is until you factor in cats. :p  Cats play a pivotal role in distracting and attacking you while you work– ever yearning for your affection and attention. Biting, pulling, yanking your equipment and cords. Why don't they do this when you're just watching Netflix? Will they ever let up? No, no they won't. Haha.
Anyone who owns a feline will know the plight of at home workers, especially call center home employees, artists, or anything that requires video or online communication. At some point, your cat will be on you like white on rice.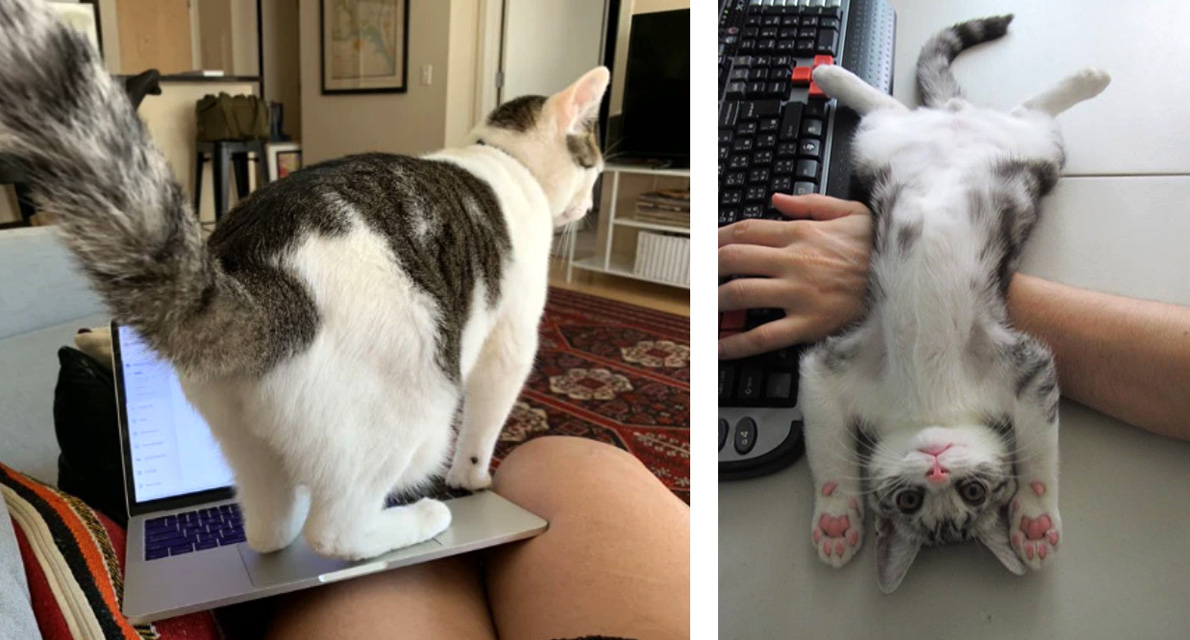 Anyways, that's it for this week's Living With Stacy comic. If you liked it, then one, you must be working from home with cats right about now– or two, you should check out my other LWS comics. Better yet, become a Patron and get exclusive content just for you! Like full color pages and advanced releases of comics before they go live on my website. So don't be shy, head on over there and support the comic today! 🙂
Tags: cats, comedy, Comics, cute, Living With Stacy, LWS, slice of life, work
Trackback from your site.